Manny And Ortiz On The Steroid List From '03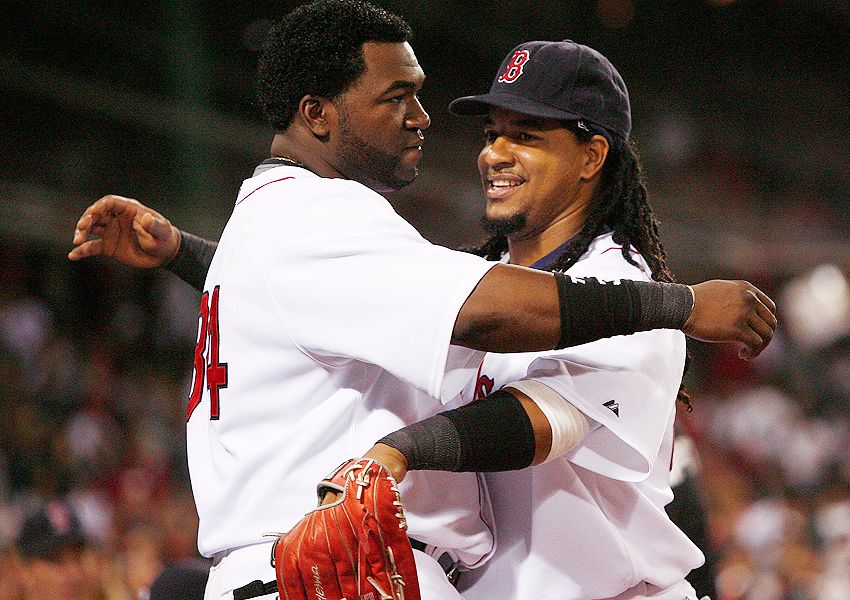 This just in…Manny Ramirez and David Ortiz tested positive for performance-enhancing drugs in 2003, lawyers with knowledge of the results told The New York Times. And we were just like damn! We knew Manny was on the Juice since probably before he got to the Majors, but now Ortiz. Noooooo!
This information comes from "The List", the very same 2003 list that implicated ARod. The List that technically shouldn't exist because players were supposed to remain anonymous because baseball was just checking to see how many players were taking steroids in baseball at the time.
There are 104 players on "The List" and now we know who four of them are…Manny, ARod, Sammy Sosa and Ortiz (hmmmm… whoever is leaking the names has it out for the Dominicans in the league). Now we'll have to wait and see if David Ortiz will deny the allegations or cryingly admit to them like ARod did.
They need to just release the entire list and get it over with, right now it's like they're pulling off a bandaid real slow…it's only causing more pain for the game of baseball. Just rip it off fast, release all the names, and get the firestorm over with.
Below are Ortiz's comments on what should happen to players guilty of juicing…
Tags: