BYD: Michael Phelps Boo Might Be A Winner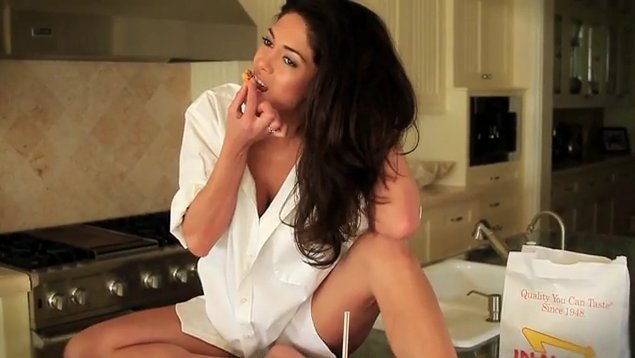 Swimming legend and notorious bong-hitter Michael Phelps has taken advantage of his shine to snatch up a pretty solid Boo in 2010 Miss California winner Nicole Johnson.
Phelps' Boo has a little swagger of her own, already appearing in an Inn-N-Out commercial with plenty of other things in the works (sadly no porno at this point but give her some time).
One thing is for certain, if we ever got the opportunity to put some stuffin' in that muffin, it wouldn't just be an in and out type of situation.
Pics of Phelps and Johnson loving each other a little too much while vacationing in Maui after the jump…
Tags: